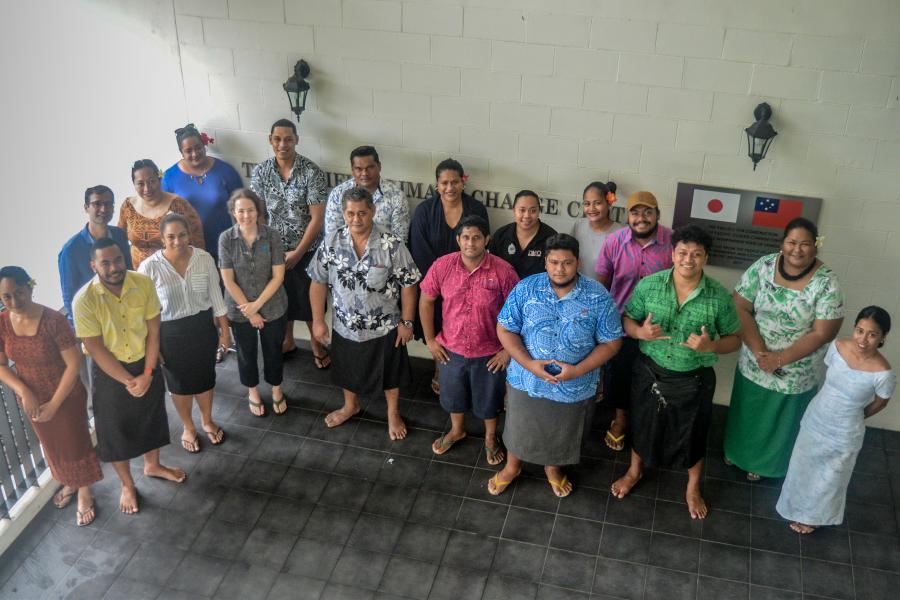 Fifteen participants from Samoa's Ministry of Natural Resources and Environment, took part in a refresher capacity building training on the Samoa Environment Data Portal and Indicator Reporting Tool on 18th February, 2020, at the Pacific Climate Change Center in SPREP. The aim of the training is to provide the participants with the knowledge and understanding on how to employ the online tools available to complement their current internal efforts to manage and store environmental data for decision making and reporting.
Samoa's Environment Data Portal is now online providing a way to easily access, find and reuse national environmental data. The Indicators Reporting Tool aims to assist the countries through simplifying their reporting processes by re-using indicators across multiple reporting obligations.
The training is an on-going activity in line with Outcome 3 of the regional UNEP-GEF Inform project executed by SPREP in 14 Pacific Island countries to help address the challenges of storing and accessing data, as well as reporting to various Multilateral Environmental Agreements (MEAs).